ART CLASSES ON MONDAYS AT 4:00 P.M.
Art Classes are being offered at the Beacon Woods East Clubhouse every Monday from 4:00 p.m. – 6:00 p.m. Classes are $5.00 for Beacon Woods East members and $6.00 for guests.  Class instructor is Sandy Butterfield, an accomplished artist and art instructor. Classes will be for beginners through intermediates. Sandy instructs in oil, acrylic, watercolor painting and charcoal sketching.  Come join in this relaxing experience of painting.   Newcomers are especially welcome.   Even if you have never painted, you will be amazed at what you can accomplish.  For more information, contact Sandy Butterfield 727-862-5800.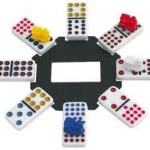 DOMINOES THURSDAY AT 9:30 A.M.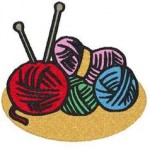 YARN & CRAFTS WEDNESDAY AT 1:00 P.M.
Each Wednesday from 1-3 p.m., a group gathers together in our Clubhouse to share projects in progress, ideas, tips & catch up with one another.  There is always room for more to join us.  No cost to HOA members, though non-members pay a nominal fee of $1.00.  If you'd like to try it out, just stop in.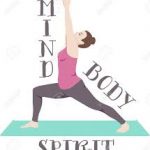 Yoga Classes held at the BWE clubhouse on Thursdays 5:00 – 6:00 pm starting September 5, 2019.  Classes are led by Lori-Ann Lynde, a Certified Yoga instructor.  Join her for relaxing music to help stretch, strengthen, build posture and balance in your body while relaxing your mind.  All you need is a yoga mat, a towel for your head, comfortable clothes and a water bottle.  The cost is a $5.00 donation.  For additional information call Lori-Ann 727-505-7703.