Feeling Creative?
 

Come Join the BWEH Art Class
There is plenty of room for new aspiring artists to join in the fun of discovering your hidden talent. The classes include beginner, intermediate and advanced artists.   Creating your own work of art gives one such joy to see what we are capable of. We work in oils, watercolors, acrylic and charcoal. Get your paintbrushes and let your canvas come alive!
Our instructor Sandy Butterfield is a respected artist in the community and has been teaching for several years. She is also a prizewinning artist.
Classes are on Mondays from 4 – 6 p.m. at the BWEHA clubhouse. If you do not have any art supplies, Sandy will explain what you need to purchase. The cost is $5.00 per class. For information call Jane Gradl 717-861-1666.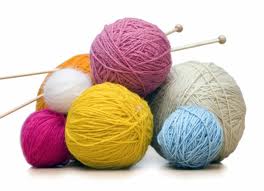 Arts & Crafts Group
   The Arts & Crafts group meets every Wednesday from 1:00-3:00 p.m. Actually, we refer to ourselves as The Yarn Group.   The majority of items created use primarily knitting & crocheting basics but nearly any handwork shows up sooner or later. Sometimes, necessary mending moves along so much more quickly in a light hearted atmosphere.
For 2 hours a week, each of us puts aside our cares to share ideas, tips, pride in one another's accomplishments and offer encouragement. Occasionally, we are blessed with donations of supplies. Initially, we all worked on similar projects making blankets, hats and booties for local hospitals. Since then, the preference is individual selections with the variety and learning new techniques that results.
Rather than sitting idly, time transforms into useful items, most gifted way and magically, lasting friendships flourish. Ages vary, we all have different lives, backgrounds – but we have been blessed with generous and caring hearts. If that's you, come join us. We'll save you a seat for you.

Mexican Train Dominoes®
A group of our Members meet every Thursday morning at 9:30 in the Clubhouse for a game of "Mexican Train", which is a  variation of Dominoes®.  The game is quite enjoyable and has gone over very well.  If you like having fun, join us on Thursday mornings!
Mah Jong on Friday Mornings
A group of ladies have started a game of Mah Jong on Friday mornings from 9:00 a.m. – 12:00 p.m. in the Beacon Woods East Clubhouse. They are looking for more players to join them. If you are interested in playing or learning how to play, please feel free to join them on Friday mornings. For information please contact Teresa Boccanfuso 727-862-1122